When you log onto Taobao, it is easy to see why it has grown to become one of the largest and most popular Chinese online marketplaces. It offers a surreal variety of products and the prices are simply unbeatable.
However, most of the text on Taobao is written in Chinese. This makes it difficult for English speakers to shop freely on the platform and enjoy the amazing deals it offers.
So, on today's blog, we share a step-by-step guide on how to translate Taobao from Chinese to English and shop to your heart's content.
Read on.
Step 1: Install Google Chrome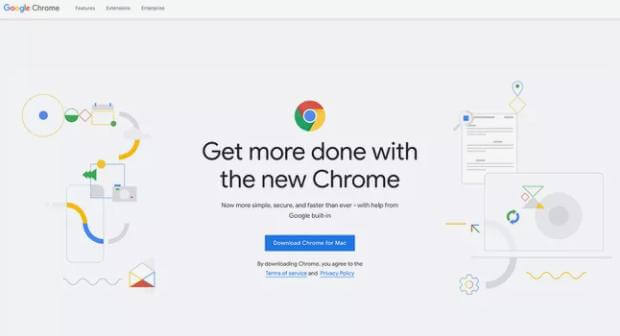 Google Translate is often the go-to solution for translating text passages online. However, Google Chrome is much easier to use when you need to translate website pages.
If you do not already have Google Chrome on your device, simply download it and allow it to auto-install. You can then open the browser and use it to access the Taobao website.
As the Taobao homepage loads on Google Chrome, you may see a prompt on your screen inquiring whether you would like to browse the site in English or Chinese. Click on the part marked 'English' to translate the page.
Step 2: Invoke the Translate Menu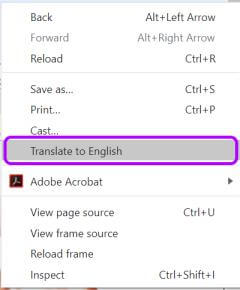 If the prompt does not pop up on your screen, simply right-click on any blank space on the page to invoke an options menu. On it, click 'Translate to English' and the language on the page will be translated to English.
Step 3: Translate Settings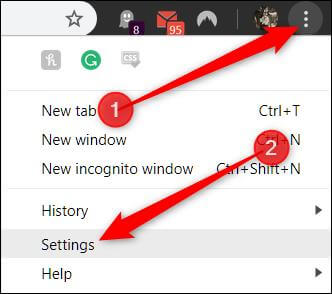 The 'Translate settings' icon is displayed on the right side of the Google Chrome search bar. It offers you more control options over the language settings.
If you would like to view the Taobao page in Chinese, click on the 'Show Original' option. Alternatively, you can click on 'Options' and then 'Change Languages' if you would like to view the website in Italian, French, among other languages.
Admittedly, the translation feature on Google Chrome may not capture every detail on the website. You may also spot some grammatical errors. Nevertheless, most of the content will be easy to understand and translated well enough to make it possible for you to shop.
Step 4: Buy Products On Taobao
Products on Taobao are organised in categories to make it simpler to find anything you need. Nevertheless, if this is your first shopping adventure on the platform, it can all feel a bit overwhelming.
Here is a brief step-by-step guide on how to shop Taobao.
1. Register an Account
First, access the Taobao homepage and translate it to your preferred language. Proceed to click on the 'Sign Up' icon on the top right side of the web page. This will redirect you to a registration form where you can begin filling in your details.
Fill in your telephone number
Verify the phone number you have provided then click 'Send Verification Code'
Fill in the verification sent to you via SMS and click 'Confirm'
On the next page, fill in your chosen password, email address, and a Taobao username of your choice
Click on 'Submit'
After these steps, your registration will be complete. You will either be automatically logged in or you can click on the 'Login' button and use your credentials to sign in.
2. Set Your Shipping Address
As you set up your account, you may see a pop-up form prompting you to set up a shipping address for your account. While it is convenient, you may not be able to translate it using Google Chrome.
Consequently, if you would prefer to fill the shipping page in English, it would be best to set your shipping address using the steps outlined below.
Go to the Taobao homepage
Click on your username on the top left-hand side
Translate the page that loads into English
Click on 'Account Settings'
Select 'Shipping Address'
The last step will redirect you to a page where the fields used to fill your shipping address details are labeled in English.
It is also important to note that Taobao does not ship the goods you buy directly from China to your city. It is, therefore, recommendable that you partner with a Taobao agent to help you bridge this gap
We, at Bestfulfill, are professional agents with years of experience in handling Taobao purchase processes. You can rely on us for all your sourcing and shipping needs when shopping on the platform.
3. Shop Away
The search bar on Taobao allows you to find items by typing their names in English or Chinese. On the other hand, if none of these options seem ideal for you, you can opt to search using an image.
Obtain an image of the product you are looking for
Click on the camera icon on the Taobao search bar
Once the pop-up box displays on the screen, click on the image that you would like to use for your search
Click on the search icon to initiate the image search
4. Evaluate Items and Add to Cart
Take time to carefully examine the product options that you find. Compare different designs and prices to find the best option for your tastes. Click on 'Add to Cart' once you find an item that you are content with from a seller with good ratings.
5. Confirm Items and Check Out
Before you wind up your shopping spree, go through the list of items in your cart to ensure that there are no errors.
Tick the items you would like to check out and click on the checkout button at the bottom right of the screen. It may be labeled as 'Settlement' after translation.
Proceed to confirm your preferred shipping options and make your payment to conclude the purchase.
In terms of payment options, Taobao only supports Alipay and credit cards from China. If you do not have access to any of these options, it would be easier to source products through an agent like Bestfulfill. We would source the goods for you and allow you to pay through our payment options which are usually far more accommodating than those offered by Taobao.
Pro Tip: Seek Expert Assistance For Complex Details
As we had mentioned earlier, Google Chrome is not a perfect translator. Subsequently, it would be wise to seek help from experts or other translator apps that capture more details with better precision.
Consider helpful options such as:
Online translators- their proficiency in Chinese and English enables them to offer more detailed but simplified translations.
Instant character recognition translation apps- apps such as Waygo use a smartphone camera to scan images and Chinese text. It then translates them to English in real-time and reconfigures them into coherent English sentences.
Word dictionary websites– websites like Linguee and MDBG would be ideal for deciphering short phrases or single words that may be left untranslated.
A professional and reliable Taobao agent- a Taobao agent is invaluable. They fully understand how the platform works and are fluent in both English and Chinese. Their expertise would make your shopping experience easy and help you discover great deals.
CONCLUSION:
The steps on this guide show that shopping on Taobao can be easy to navigate when you have the right guidance. The platform is, thankfully, no longer just a preserve of people that are fluent in Chinese.
However, you do not have to work through all of these processes on your own. Bestfulfill can help you source and ship your goods seamlessly and in good time. You would no longer have to worry about translation, payment options, or shipping logistics.
Contact us to learn more.